Enjoy this awesome adventures world games online or offline we made for you!!!
The fox is ready for the endless fun of most amazing journeys. Help him to find his way back home in this mazy world. Your mission is to rack up as many points as you can during your escape from the green hill of jungle zone. Leap at the last moment to perform better tricks! Running and jumping with the fox with simple one finger touch control, collect awesome power-ups tofly, climb, swim,venture into the wonderful game world. help him to return home in this super-hit game of 2018 .
The game was made using the program Buildbox,  If you want to add levels or edit the game, you will need to know how to use buildbox 2.3.5  ( .bbdoc).(File Included)
But to edit the images, just replace them.  
INCLIDED :

FILE BUILDBOX 
ANDROID STUDOI PROJECT
DOCUMENT
★★★ More FEATURES  ★★★
◉ ADMOB INTEGRATED ( BANNER AND INTERSTITIAL ) 
◉ Beautiful graphics
◉ Challenging endless gameplay
◉ Cool Cracter enemies to battle 
◉ Seamless controls
◉ awesome levels will update more soon.
◉ Different enemies to defeat and Super Adventure .
◉ Easy, intuitive controls and very addictive too.
◉ Great sounds and wonderful high-resolution graphics.
◉ Simple and fun game-play like platform game classic and adventure.
◉ Classic runner game style.
◉ Universal (phone & tablet)
◉ Share buttons
◉ Rate Button
◉ Restart
◉ Hourly Bonus Coins
◉ Sound On/Off Option
◉ EASY TO RESKIN!
◉ Ready to publish

Easy to change the image, just replace the image file!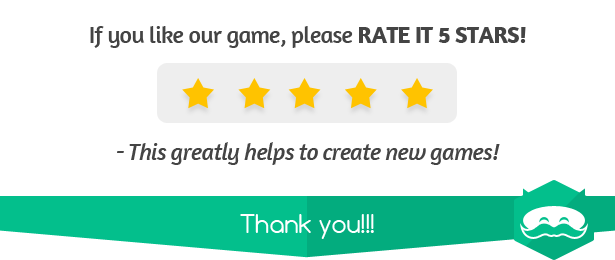 Click on image Ti go Review Code source
—Some templates are in app purchase ready. you need to enable it in the code and we can support you if needed.