Steam Trucker Game – Android Studio + Tamplate Buildbox
Steam Trucker – jump behind the wheel of this steampunk big rig and see if you can get its cargo to the end of the track. Can you reach the garage without spilling anything? The app has very nice graphics.  
INCLIDED :

BUILDBOX (BBDOC) PROJECT 
ANDROID STUDIO PROJECT
DOCUMENT
★★★   More FEATURES   ★★★

ADMOB INTEGRATED ( BANNER AND INTERSTITIAL ) 
Easy, intuitive controls and very addictive too.
Great sounds and wonderful high-resolution graphics.
Ready to publish
Rate Button
Rate app 
Sound Fx;
Share Button
Easy To reskin – No Coding Skills
Very easy to reskin and customize. Make it unique 
Ready to publish for Buildbox and Android
★ Ready to publish  
Easy to change the image, just replace the image file!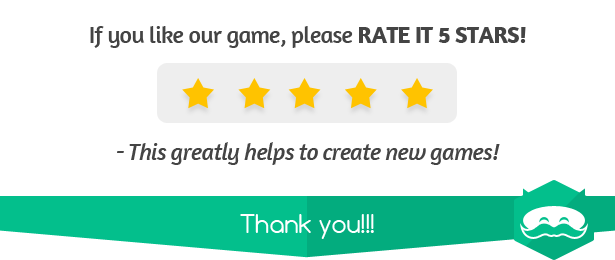 3 sales
as of July 4, 2018
| | |
| --- | --- |
| Last Update | May 20, 2018, 6:18 am |
| Software Version | Android 8.1, Android 8.0, Android 7.2.x, Android 7.1.x, Android 6.0, Android 5.1.x, Android 5.0, Android 4.4.x, Android 4.3.x, Android 4.2.x, Android 4.1.x, Android 4.0.4, Android 4.0.3, Android 4.0, Android 3.2, Android 3.1, Android 2.3.7, Android 2.3.6, Android 2.3.4, Android 2.3.3, Android 2.3, Android 2.2, Android 2.1 |