3D Earth Model in .c4d, .3ds, .fbx, .obj formats – polygons
Included, a .psd file with a premade scenery and premade renders: the bottom shadow, the background, and some clouds isolated on separate Layers.
You can simply render your scene (the World) in .png format and place it into the .psd scenery, to have the same results you see in the samples.
You can animate and rotate the 3D World with your favoutite 3D software, exporting it for a video: all the major 3D file formats are included, and the textures allows close-ups.
This Item Includes:
the 3D World Globe is included in .c4d, .3ds, .fbx, .obj formats
1 .psd file with some premade renders and a ready-to-use scene
Hyper realistic bump maps and hand-drawn surface textures
Hi my name is Gianluca Giacoppo, I'm a Graphic Designer / Photomanipulator.
I've knowledge in web design, communication design, skills with Adobe Photoshop and the photomanipulation process. In my Portfolio here you can find a bit of everything: illustrations, templates, GUIs, Mock-ups, Photoshop Actions and Styles. Have a look around
I like to design everything, but most of all I like to provide tools for professional designers like me. I'm not available for freelance work at the moment.
Check Out Photoshop Video Maker:
Artistic Smoke Photo Effects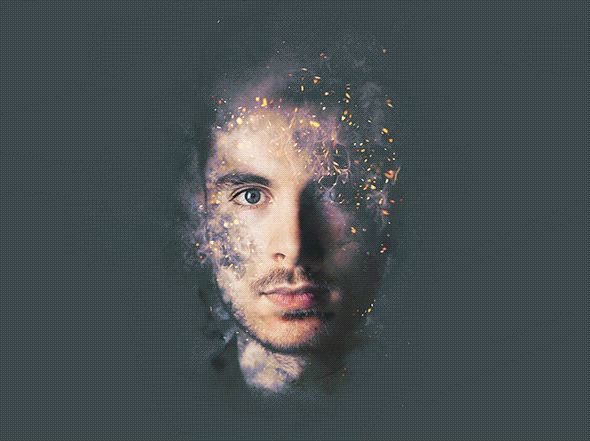 My Latest Work
What the buyers say about my items:
"Great file, exactly what i was looking for" by StefanGolchert
"Nice work" by ttheb64
"Good work." by M2A
"Yes it does – really great stuff. Uses the same steps I would normally use for a shadow…but automated Great way to speed things up while designing." by WPExplorer
"Superb pack. Very nice. Thanks, man!" by zedd3r
"Great job 5 stars!" by aedaddy
"Tested and it works great!" by zedd3r
"thanks guy , fantastic item & very useful!!! " by MehdiRyah
"Handy item, works as advertised. Minor problem was fixed immediately and courteously. Good job." by SBSB
"This should the one MUST HAVE action to get! I love, love, LOVE it! I like to simplify my life LOL Thanks again! You rock" by MissBxx
"Really handy. Great work, much appreciated." by hey_funboy
"sweet!" by ttheb64
"hi, very nice work. thanx" by olblue
"you are one of the best around GR! I have a lot of your files…this was is one of my favs! thanks" by Daniel_R
"I purchased it before it was featured It is indeed a great set" by fimbul
"Works just as it says. Great tool. Will use often. Thank you very much." by will777
"WOW ! Really cool actions! i`m shoked…. Very powerfull.. My old smallest photos have a new life!! Many thx!" by olegtim
"I gotta comment on how valuable and powerful is this action. Compare with other plugins and the expensive those plugins are, this cheap enlarge action is stunning! amazing!
It've saved tons of time and the quality of the unsharp effects is just incredible. There is a lot of science and knowledge behind this. Thanks for this item Giallo…" by Daniel_R
"Very impressive results. I've been chasing a client for hi-res images only to be told 'the photographer lost them…" Enter this amazing action and I suddenly have lovely punchy hi-res shots to work with.
Great item, thanks a lot." by velocity_uk
"Hoping this will give the edge to some images for Photodune that i took before i had a tripod Thanks Giallo." by joiaco
"I love this plugin, just got it a few hours ago…Thanks again guru, very nice action!" by noahjnet
"hello giallo, i bought your work and is very nice." by miitiicoo
"Nice fun styles. Great quality and attention to detail. Lovely work thanks" by indigochris
"I love those styles! They are really a lot of fun – and easy – to work with." by Christian1606
"Great work! Icons look amazing!" by olegtim